Today we celebrate the 17th birthday of Britney's iconic hit, '(You Drive Me) Crazy.'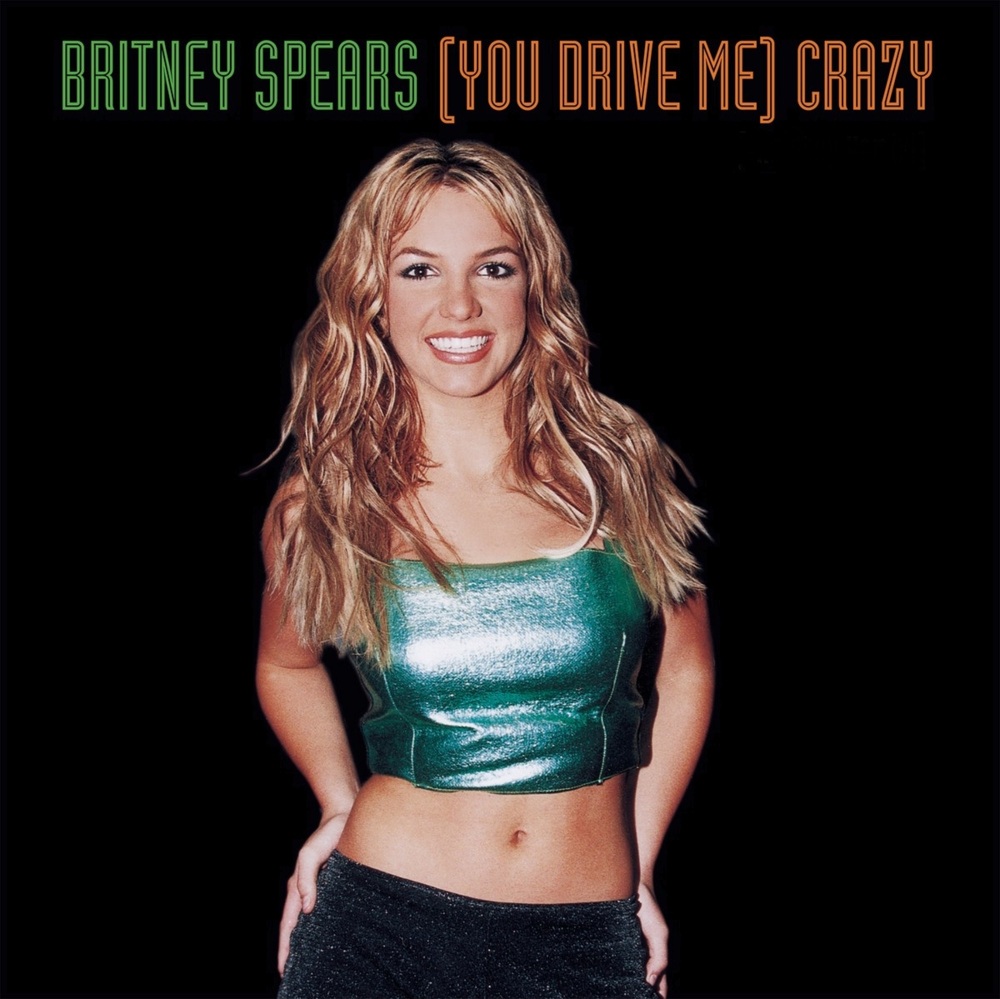 Like Britney's '…Baby One More Time,' this song was written and produced by Max Martin. B told MTV News in 1998 that she thought it was an extension of her debut hit saying, "It's an uptempo (song). Kinda like '… Baby One More Time,' same feel a little. A bit of rock in it."
Rock?
Britney played a waitress in the song's music video. Brit told MTV News, "Actually, the concept of the video is all my idea,' adding that she thought "it would be cool to be in a club, and we're dorky waitresses, and we break out and start dancing."
The video stayed in the top 10 of TRL for a massive 65 days and was nominated for MTV's video of the year in 2000.
The choice to release (You Drive Me) Crazy as single has been improvised – Email My Heart was chose as single only for USA – The song wouldn't have had to be a single because in any commercial board said it but with the release of "Drive Me Crazy" movie with Melissa Joan Hart and Adrian Grenier (both in the official video f the song) has been asked a promotion request, so Jive remixed the song for to rend it more commercial and it came out as (You Drive Me) Crazy [The Stop Remix]
Adrian Grenier did not want to be in the music video – however he was convinced by Melissa Joan Heart and Nigel Dick:
The song featured on the soundtrack of the romantic comedy film, Drive Me Crazy. Melissa Joan Hart and Adrian Grenier reprised their roles from the movie in the video. Nigel Dick, who directed the promo told MTV News that it was a struggle to convince Grenier to make an appearance in it. "The big issue is that Adrian Grenier did not want to be in the video," he said. "So, I was given instructions to ring him up and make sure he appeared in the video. I said, 'You know what, Adrian, I just think it would be great for your career, and Britney's a great girl and she's fun to work with.' Eventually he came around."
In the video Britney's dancers hold up outfits which Britney asked if it can be incorporated in the video. Wade Robson appears in the video – he is the guy in the white workman suit.
Britney made an appearance in Sabrina the teenage witch where it was discussed that Melissa Joan Heart appears in her video. The song was used in Melissa Joan Hearts movie 'Drive Me Crazy.'
The movie was named after the song. Melissa quoted that at first she was really unhappy with them changing over the original title to match the single of a 'one-hit wonder' new girl on the scene…She could not have been more wrong… If she knew then what she knows now… Melissa claimed saying that was one of her biggest errors.
Did you know the Japanese version of the single came with a booklet?
Nigel Dick directed all of Britney's music video's up until this point Check out the making of the video:
Celebrate by watching the iconic music video with us!
Happy Birthday Crazy!!